Skimming is defined as an activity to fill up the holes and cracks on the wall, as well as flattened an uneven wall. Skim coating is a complementary service to your painting job. This is especially required if your wall is uneven and cracking. However, even if there are no cracks, you will still achieve a flat and straight wall with skimming services. Sometimes, skimming is also considered preparation work before we paint on any walls. A flat wall will help accentuate the interior painting for your house painting. As well as that, as professional painting specialist, we would also recommend skimming. However, this is also subject to your available budget. It is part for painting.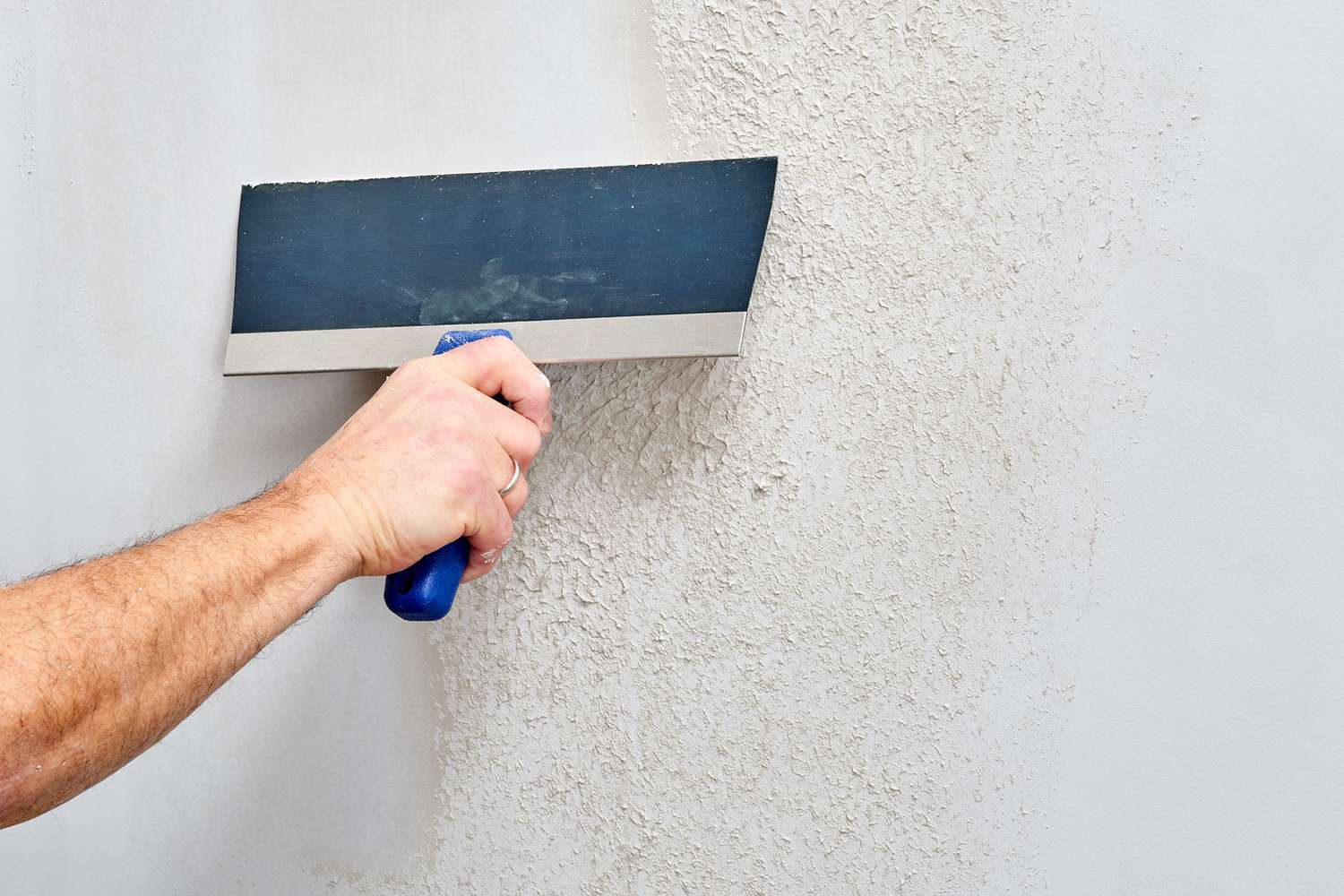 Check for any nailsor existing wall paper on the interior wall of your house. Remove all the nails and any wall paper stains on the wall.
Secondly, check the walls for any holes or cracks. Fill up the holes with any plastering and white cement. It may be due to structural defect or just normal nail hole.
Next, you may need to identify any uneven walls. Some walls may be built with certain defects and uneven walls which may curve and looks like wavy walls. If you paint on these walls, it would not look nice as compared to a flat wall.
Lastly, there might be old dark painted walls that you may want a lighter paint to be painted over. In such circumstances, the easiest would be to skim and plaster over the darker paint, and repaint with a lighter-tone paint.
The final coatof plaster is rubbed off to give the surface a quality finish.
Therefore, if you are looking for a professional painting or repainting, look no further. If you want a high quality workmanship for painting, always start with skim coating. We render you a hassle-free, quality skimming and painting. Our professionalism and workmanship is assured. So just let us assist you with your whole house, office or shopping renovation.
We specialise in KL and Selangor, mainly in Rawang, Setiawangsa, Ampang, KLCC, Cheras, Sungai Long, Seri Kembangan, Petaling Jaya, Damansara, Puchong, Subang, Klang, Setia Alam, Shah Alam, Putrajaya and Gombak.