Cabinetry is one of the most common renovation items in any house, office or shop renovations. Most building is different in shapes and sizes. Besides, the individual owners would also have different needs for space and liking. Hence, customize built-in cabinet would be the most suitable solution to solve this problem.  
Direct Factory– Our built-in cabinet comes direct from factory. The framework and wood type are cut from factory. It is either spray painted or laminated at the factory, depending on customer's order. Hence the pricing is more competitive.
Space Planning– In any interior designing, the most important is space planning. It involves space utilization as well as functional placement and use of cabinetry to achieve this purpose. You have the best expert in this area, with our vast experience.
Modern Design – Last but not least, we have cabinet designers that can help propose several modern designs. We bring in the latest designs from overseas, which includes different foreign themes.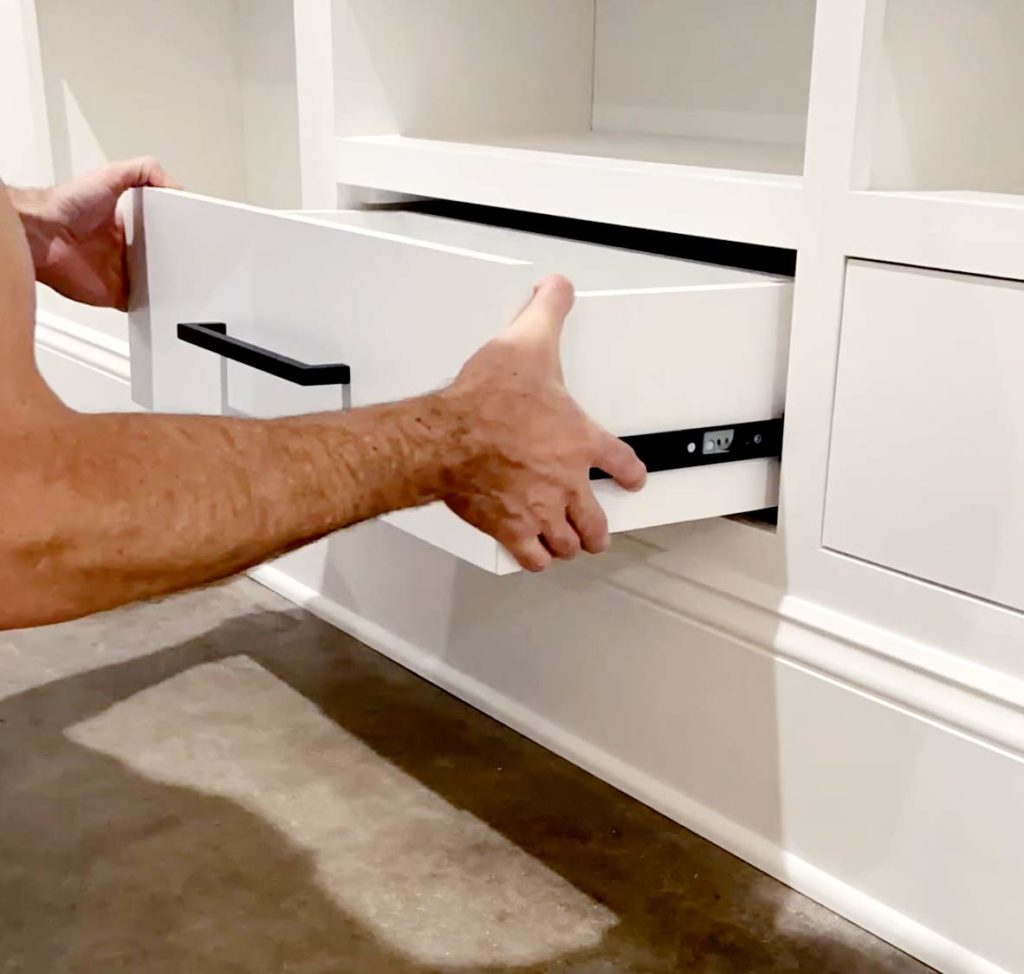 Kitchen Cabinet– The number one cabinet requirement. This could be from new kitchen extension, or existing kitchen, where the previous cabinet may have been worn out. The finishing, whether it is mellamine or solid surface, depends on individual customer preference.
TV Cabinet– This could also be another built-in cabinet preference. Where the platform for the TV console and equipment. We can also design it to include your feature wall and be the highlight of your entire living area.
Built-in Wardrobe– The third highest preferred customized cabinetry is built-in wardrobe. The benefit of why customer chooses for this is mainly for its space planning and utilization of your bedroom. You can also customize the compartments in your wardrobe depending on your needs.
Shoe Cabinet– This can be loose furniture or customize shoe cabinet with designs. You can choose to have a hanging shoe cabinet or different compartment of ladies shoes and men shoes according to your needs.
Book Shelf– This could also be a loose furniture or built-in with designs. If you are getting an interior designer to design your study room, you can consider customize your book shelf and tables as a complete design theme.
Bedroom Sets– Cabinetry for this is mostly for bedroom with different theme such as tatami Japanese style, or Continental style. Some may even opt for platforms to replace a bed set where you can just put your mattress on top of the platform.
Office Cabinets– Last but not least, there are some offices which may also require built-in cabinets. For example, some professional firms or shops require cabinets or wooden designs at the reception area.
Thus, if you are looking for any renovation, with customize cabinetry requirements, do call us. Our products are direct from factory, hence it is more competitively priced. And with our many years of experience in this industry, we can certainly meet your needs.
We cover areas within KL and Selangor for renovation cum cabinetry requirements. We have projects in KLCC, Ampang, KL Sentral, Gombak, Petaling Jaya, Klang, Setia Alam, Puchong, Sunway and Seri Kembangan. You may also be interested in other office and shop renovation, such as carpeting, painting and electrical wiring services.