Roofing service is one of the most important services in renovation. This is because if this is not done correctly, it will cause water leaking issues. And this issue tend to get more serious if it is not rectified timely and correctly. However, whilst there are many general contractor, but there are not many contractor specialist in roofing. Normally we have received some big project such as home renovation or house patrition
We are one of the best roofing specialists in KL and Selangor. We have done many different types of roofing, such as new roof installation, roofing rectification project on waterproofing, and roofing prevention project on spray roof painting. We have completed many residential and commercial projects in area such as Ampang, KLCC, Seri Kembangan, Damansara, Petaling Jaya, Setia Alam, Klang, Shah Alam, Puchong and Putrajaya.
We have done many projects of design and build new bungalows, as well as smaller projects such as building roofs for patios, pergolas and kitchen extensions. In addition, for new roof tiles installation, we included a layer of steel sheet to protect against potential water leaking. This would be a further protection for the new roofs installed.
Roof Top Waterproofing Rectification
However, sometimes you do not necessarily need to demolish and rebuilt new roofs. If you have roofs that are leaking, you can merely do roof top waterproofing. 
However, it would depend on what type of roof top you have. Different roof top types may have different waterproofing ways. Hence, best is to consult the specialist for your concerns.
A professional roofing that performs quality waterproofing can prevent future roof leakage and lead to higher maintenance in future.  Hence, our roofing specialists are well trained and equipped to install waterproofing to prevent your roof leaking issues.
Lastly, we can also perform roof prevention, even before the roof deteriorates. This can be done for roof tiles by spraying roof paint on the roof tiles, and ensure a layer of protection is laid on the roof tiles. 
This type of prevention method only cost approximately 30%-40% of the cost of replacing the entire roof tiles. So it is definitely worth the effort to perform this roof spray tiles.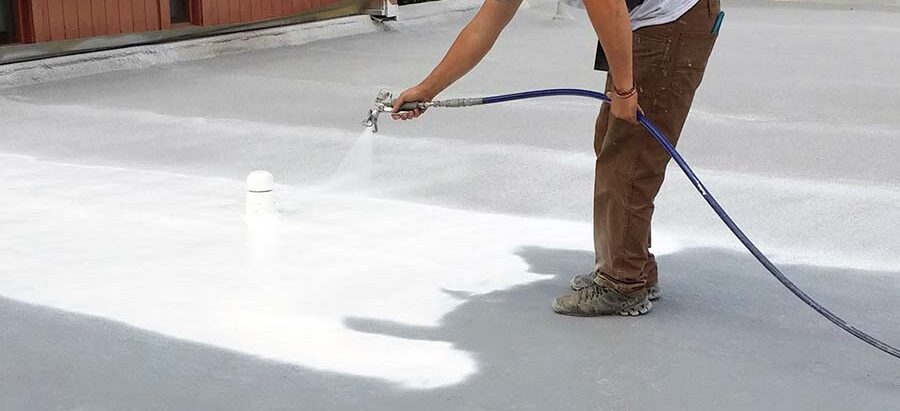 Therefore, if you have any roofing issue, whether you need a new roof, or just to work on the existing roof, we are here to help.  We have more than 10 years' experience in this area. We have managed to assist our customers with their roofing needs. Call us now.
We focus on mainly house, office and shop renovation as well as rectification projects.